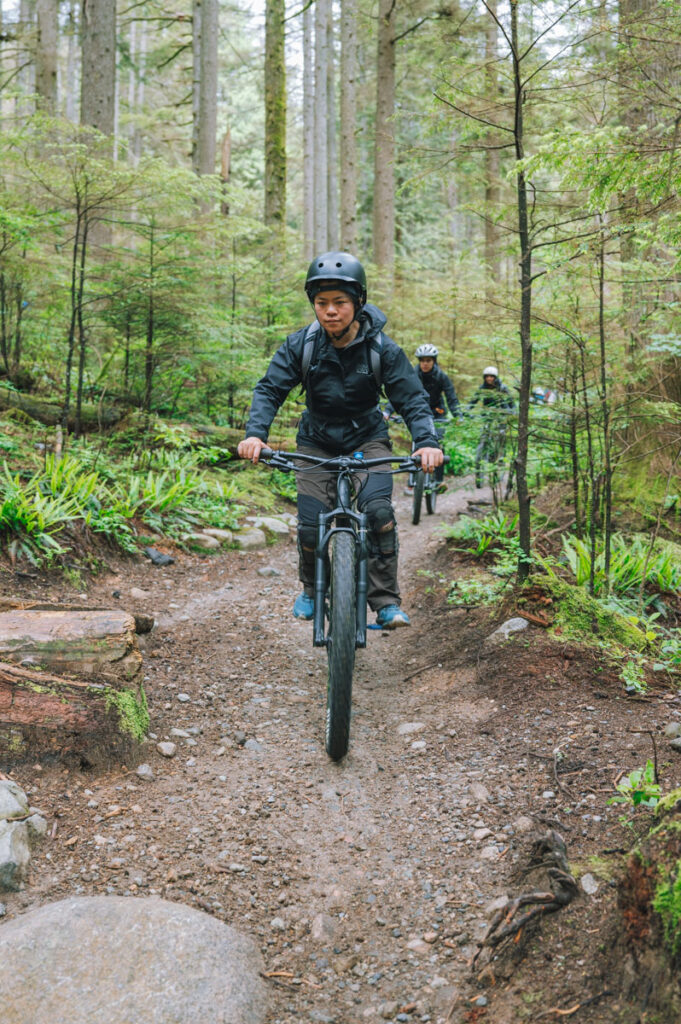 Our final mountain biking mentee clinic in BC, Canada with Ozmosis Training was on Saturday, May 7, 2022 and focused on riding technical terrain.
Watch the video below to hear from some of our mentees and see them in action! 
Our mentees had worked on their fundamental skills during three previous clinics and while riding with their mentors. At this session, they started working on how to keep stable while riding over rocks and roots, and how to find your flow on technical trails. These mentees joined our mentorship program in August 2021 and have come a long way by continuing to ride and practice their skills over the past 10 months! On top of that, two of our mentees just purchased their first mtn bikes. We're so excited to see each of these riders' confidence and skills grow with each session and to see them continue to take up space and colour the trails!
Each year we run a Mountain Bike Mentorship Program to jumpstart BIPOC rider's mountain biking experience and learning! Follow us on Instagram, Facebook (BC Chapter, AB Chapter, ON Chapter), YouTube and subscribe to our newsletters so you get the latest on our events and community!
Video Created by Tandem Photography