As we are opening registration for Colour the Slopes Summit v2 in December 2023, we are looking back at our first Colour the Slopes Summit that took place in December 2022.
Below you will find the event mission, vision, stats, photos.
Colour the Slopes Summit is a four-day celebration of diversity, equity, and inclusion on the slopes for BIPoC and 2SLGBTQIA+ communities. Our hope is to create a safe and welcoming space for skiers and snowboarders of all skill levels to connect, learn, and inspire each other, while also advocating for a more inclusive and equitable snow sports industry.
At Colour the Slopes Summit, we envision a world where the slopes are truly inclusive and welcoming for all. We believe that diversity is not only essential for creating a more just society, but also for fostering creativity, innovation, and excellence. Our vision is to create a community of skiers and snowboarders who
celebrate and embrace differences. We strive to inspire a new generation of BIPoC and 2SLGBTQIA+ winter athletes, who will lead the way in transforming the slopes into a space that is truly accessible and welcoming for everyone.
We are committed to working with BIPoC and 2SLGBTQIA+ leaders and organisations to ensure that this event is reflective of and responsive to the needs of the communities we aim to serve. Our hope is that the Colour the Slopes Summit will be a catalyst for change in the winter sports industry, helping to make it a more inclusive and welcoming space for all.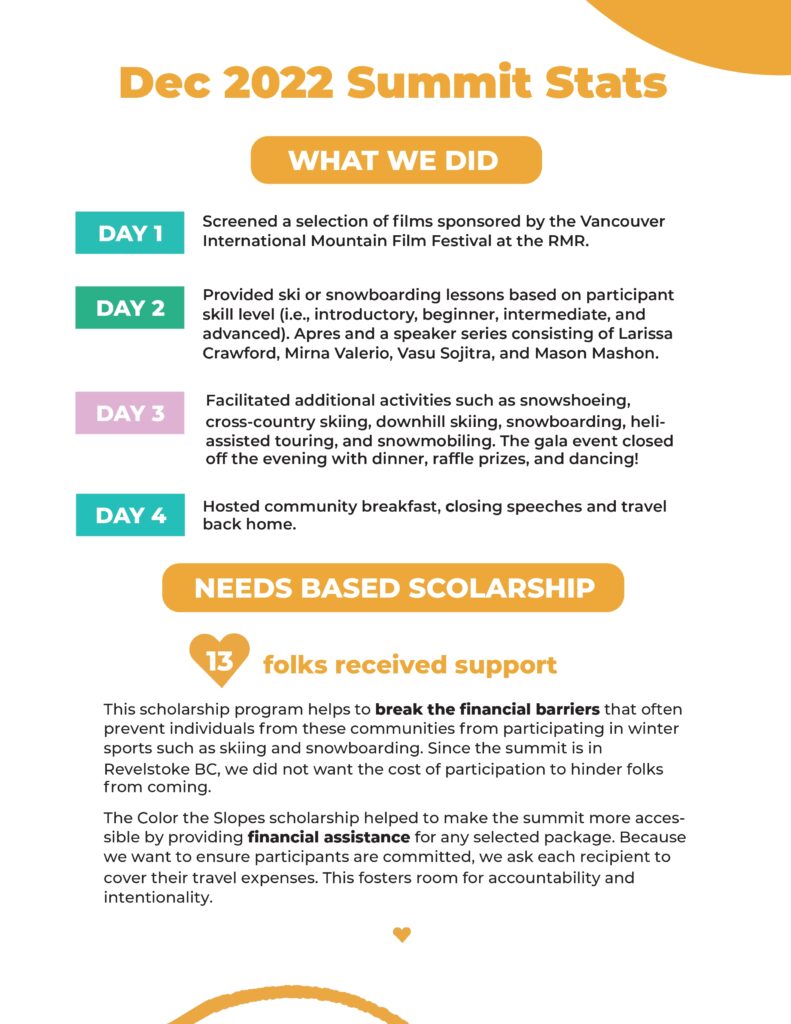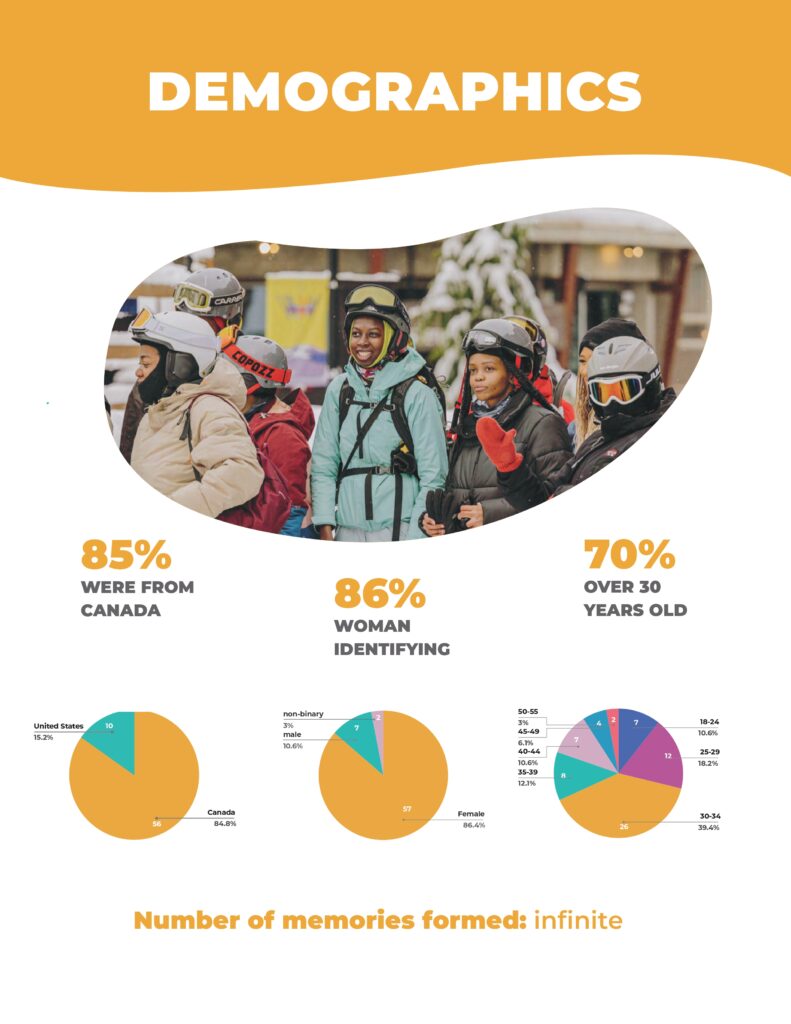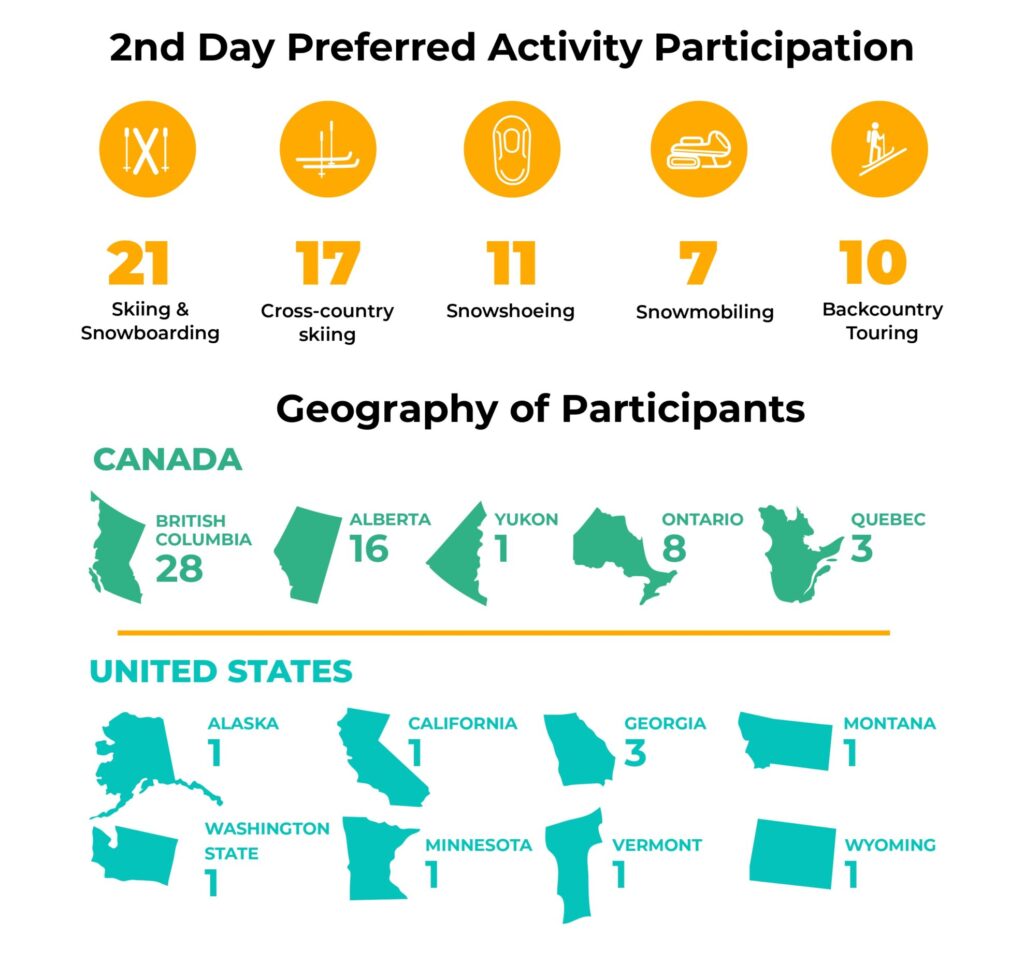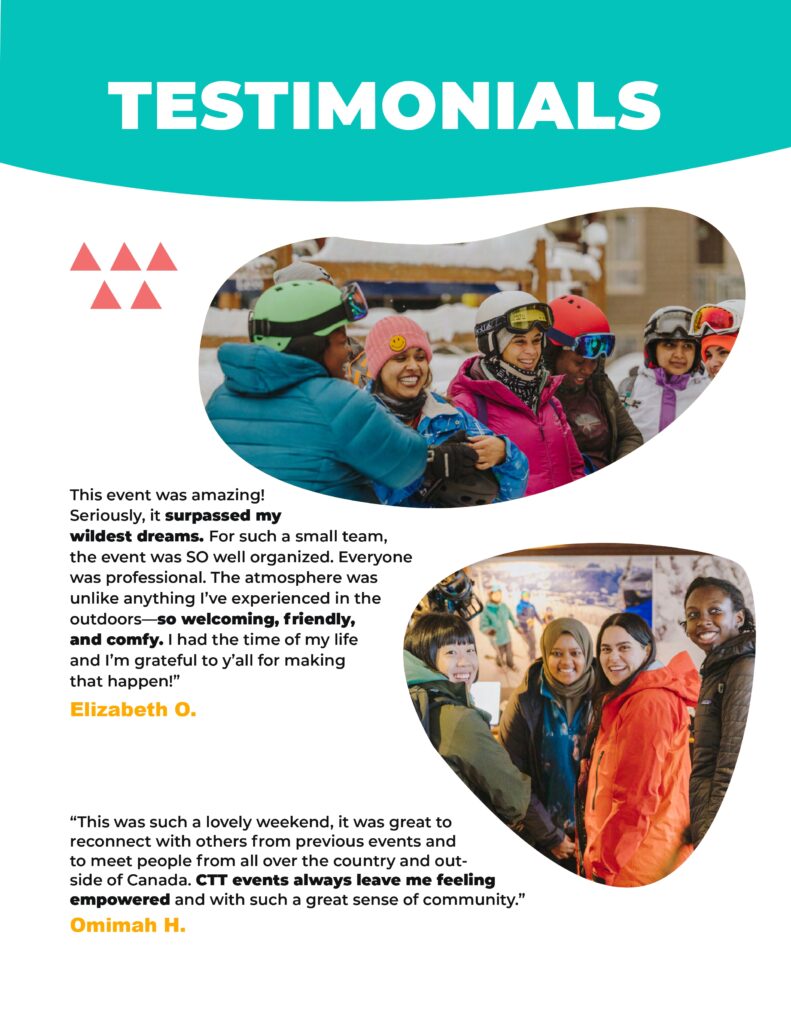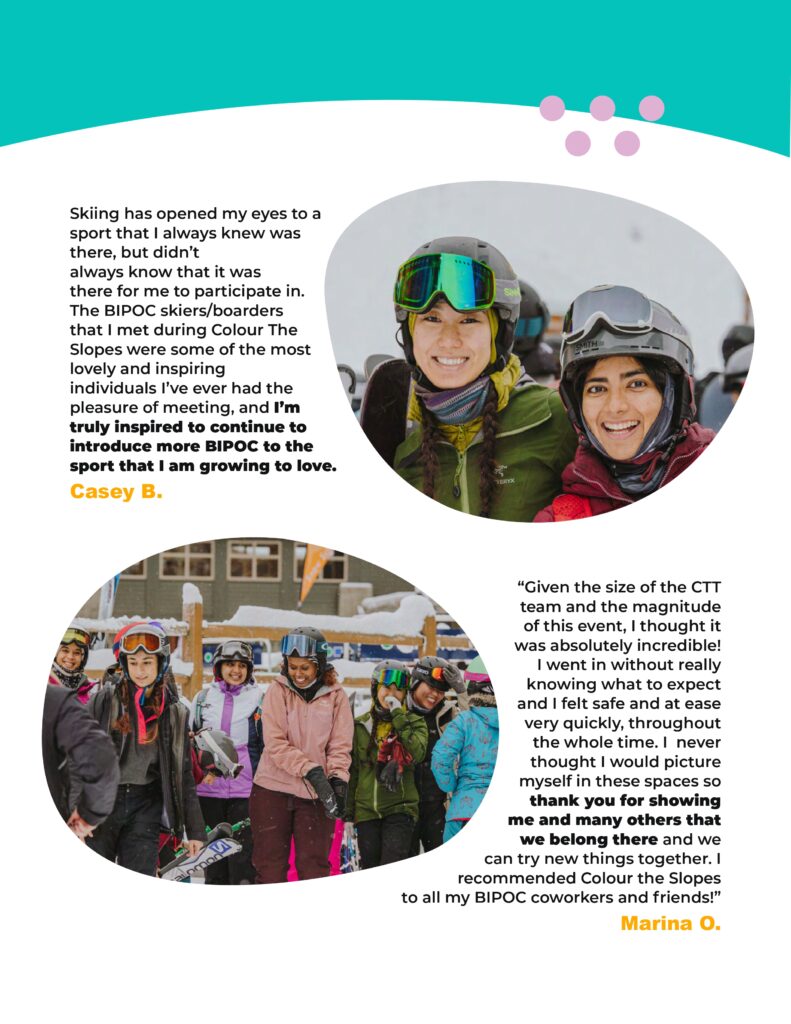 Check out two galleries highlighting the event by Pavel Boiko and Mason Mashon
Photos by Pavel Boiko
Photos by Mason Mashon