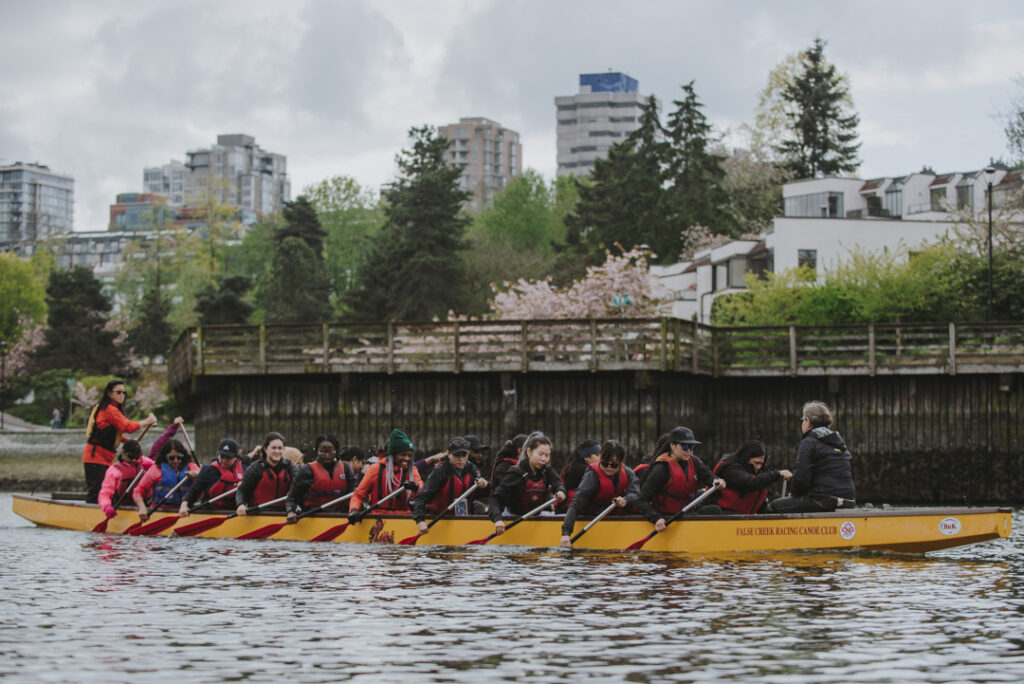 On Sunday, May 1, 2022 we held our first-ever Intro to Dragon Boat event at False Creek (BC) with @falsecreekcanoeclub
We had a full boat of 20 participants who had never dragon boated before and that's what makes dragon boating a great activity. Not only is it fun group activity due to the stability of the boat (very difficult to tip it over) but it's also a bit lower intensity/impact than an activity like running, as you are sitting and can focus on working together by paddling at the same time to move the boat faster.
Thanks to coach, Angela and steersperson Doreen for leading the session and providing guidance about how to paddle and special thanks to Sherry for helping us set up this event.
We're so excited that participants from this session want to continue dragon boating on a team and are excited to try other watersports now, too!
Video Created by Steve Tan @tandem.photography