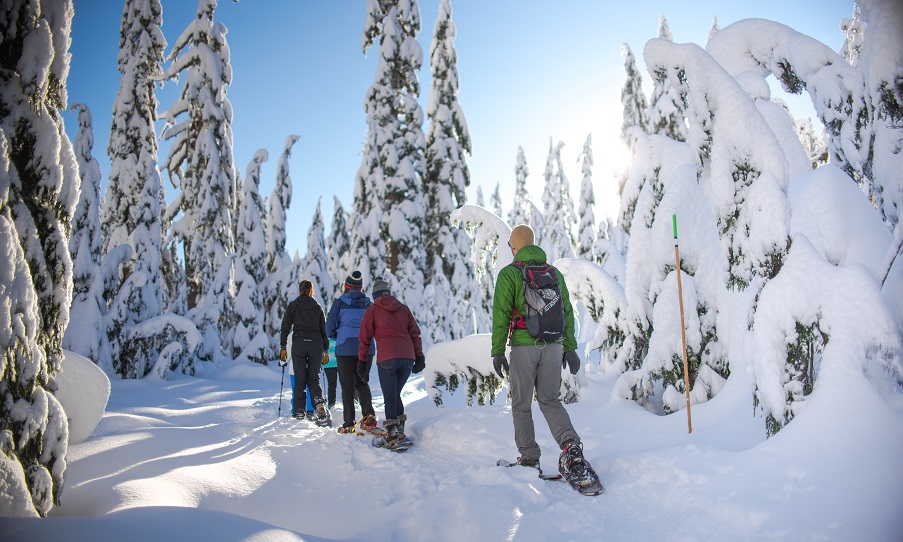 *PAST EVENT* (AB) AST 1 Avalanche Skills Training Course (Snowshoes)
In winter, as we venture into the backcountry for snowshoeing or touring, one of the most critical skills to have is to know how to be prepared for avalanche risks.
This is the course where you'll learn how to recognize avalanche terrain and how to companion rescue. An AST 1 is a minimum of two days with both classroom and field components.
Classroom Day – January 29th
Time: 9:00 am – 5:00 pm
Field Day – January 30th
Time: 8:30 am – 4:30 pm
What you will learn:
Avalanche formation and release.
How to identify avalanche terrain.
The basics of trip planning.
Optimal use of tools and resources like the avalanche forecasts to mitigate your avalanche risk.
Using appropriate travel techniques in avalanche terrain.
Intro to companion rescue.
Equipment List:
Snowshoes: Minimum 25-inch length is recommended
Poles: recommended for all modes of travel
Boots: Snowshoe boots need to be good warm winter boots, gaiters are recommended on lower cut snowshoe boots
Day pack: large enough for spare clothes, lunch, shovel, and probe to fit inside the pack. 30-litre minimum size recommended.
Rental locations:
Calgary: UofC Outdoor Center and Sports Rent.
Canmore: Gear up
Equipment provided: Avalanche transceiver, avalanche probe, and avalanche shovel
---
Photo & Video Release Consent:
By purchasing a ticket you grant permission for Colour the Trails and sponsors to use any portion of the photos or videos from this event that have been taken by Colour the Trails videographers and photographers for the purpose of sharing experiences with the community and encouraging future participation in events which can include but is not limited to, print or digital versions, social media and websites without any more compensation or recognition given. Colour the Trails will not use the photographs in a manner that would exploit or cause malicious representation toward you.
Please contact [email protected] BEFORE the event if you do not want wish to be photographed or on video during an event.
Become a member and join us on our next adventure.
Learn More