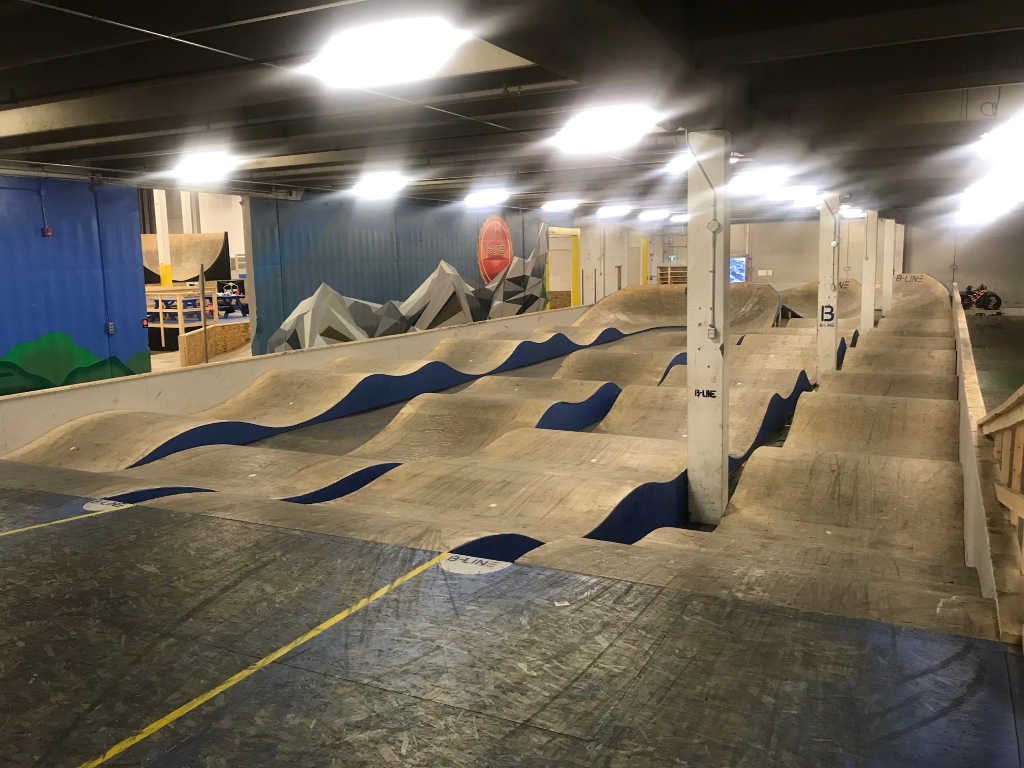 *PAST EVENT* (AB) Intro to Indoor Bike Park Riding
This event is supported by Diamondback and Raleigh.
If you can ride a bike then this event is for you. The staff at B-Line will be there to introduce us to park riding. Check all different variety of setups for different levels of riding on their website
This event is open to BIPoC youth, adults, and families. Bring your family and friends and have a fun evening of riding!
We'll start with an introduction to park riding, or work on specific skills and tricks in different areas of the park and progress through the park developing and honing all sorts of bike skills. The goal is to show you how and where to practice skills at B-LINE, so you can enjoy their terrain, and then take the skills and confidence to the trails and pump parks. Please do not feel intimidated to try this out, the staff will be there to support all skill levels and help us have a wonderful day.
Gear provided:
Rental Bikes (includes helmet and knee/shin pads)
—————
Please complete waiver: https://www.smartwaiver.com/w/59cd4d63b6f2f/web/
—————
Please note: each participant will be responsible for getting to this event. You can organize carpooling through our Private Facebook Group: Colour the Trails Alberta. If you are carpooling with someone, please make sure to chip in for gas/parking.
—————–
Photo & Video Release Consent:
By purchasing a ticket you grant permission for Colour the Trails and sponsors to use any portion of the photos or videos from this event that have been taken by Colour the Trails videographers and photographers for the purpose of sharing experiences with the community and encouraging future participation in events which can include but is not limited to, print or digital versions, social media and websites without any more compensation or recognition given. Colour the Trails will not use the photographs in a manner that would exploit or cause malicious representation toward you. Please contact [email protected] BEFORE the event if you do not want to be photographed or on video during an event.
—————–
IMPORTANT:
With the increased spread of Omicron and in accordance with Provincial Health orders, all participants must be double vaccinated and show proof of vaccination in order to participate in our events so we can do our part to keep everyone as safe as possible and allow us to continue to hold events.
Participants must also wear masks when indoors, at all times, and outdoors when we cannot stay 6 ft or more apart.
If you are feeling any flu-like symptoms before the event, please stay home.
Become a member and join us on our next adventure.
Learn More