British Columbia Event
*PAST EVENT* (BC) Bird Watching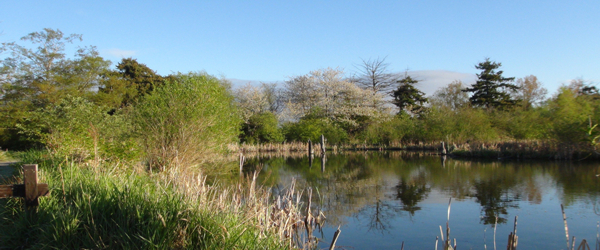 Saturday, May 14, 2022
9am-11am
5191 Robertson Road
Delta, BC
Cost: $20 plus tax
no experience required, beginner
Register
Event Details
If you're interested in connecting to birds and nature, learning about bird biology and identification and meeting up with the Colour the Trails community, then this event is for you!
Due to limited spots, we ask our allies to please let BIPOC folks register for this event. Thank you!
Date: Saturday, May 14
Location: Reifel Bird Sanctuary in Delta
This event is taking place on the shared, traditional, ancestral, and unceded territories of the scəw̓aθən (Tsawwassen), xʷməθkʷəy̓əm (Musqueam), and other Coast Salish Peoples.
Event Time: 9am-11am – please note that the parking gate at Reifel opens at 9am, so you won't be able to enter before then.
Requirements: 18+ and must be fully vaccinated
———————–
We'll be heading to Reifel Bird Sanctuary in Delta on Saturday, May 14 from 9am to 11am. As this event is not transit accessible, you will be able to coordinate carpooling via our private Facebook Group. If you aren't on Facebook, you can email [email protected].
We're excited to have Melissa Hathing lead this event! She's a young Black woman leader in the BC Birding Community who loves photographing birds and feels it enhances her birding experience by giving visual memories that last forever. She enjoys helping people with bird identification and finding birds and planning trips.
You can find more details about Reifel Bird Sanctuary here: https://www.reifelbirdsanctuary.com/planning.html
Please note that it's important that we respect the rules of the sanctuary and any instructions we're given on the day of the event to make sure that we're not causing any harm to the wildlife.
Colour the Trails is committed to creating a welcoming space for LGBTQIA2S+ individuals. Participants and organizers will introduce ourselves using our preferred pronouns at the start of each event to ensure participants are all feeling welcome and seen. Please ensure that you use other participants' preferred pronouns. Thank you in advance for making CTT a welcoming community!
——————————
IMPORTANT:
If you are feeling any flu-like symptoms or symptoms associated to COVID-19, have had COVID-19 in the past 14 days, have been identified by Public Health as a close contact of someone with Covid-19 or have been told to isolate by Public Health before the event, please let us know and stay home.
Photo & Video Release Consent:
By purchasing a ticket you grant permission for Colour the Trails and sponsors to use any portion of the photos or videos from this event that have been taken by Colour the Trails videographers and photographers for the purpose of sharing experiences with the community and encouraging future participation in events which can include but is not limited to, print or digital versions, social media and websites without any more compensation or recognition given. Colour the Trails will not use the photographs in a manner that would exploit or cause malicious representation toward you.
Please contact [email protected] BEFORE the event if you do not want to be photographed or on video during an event.