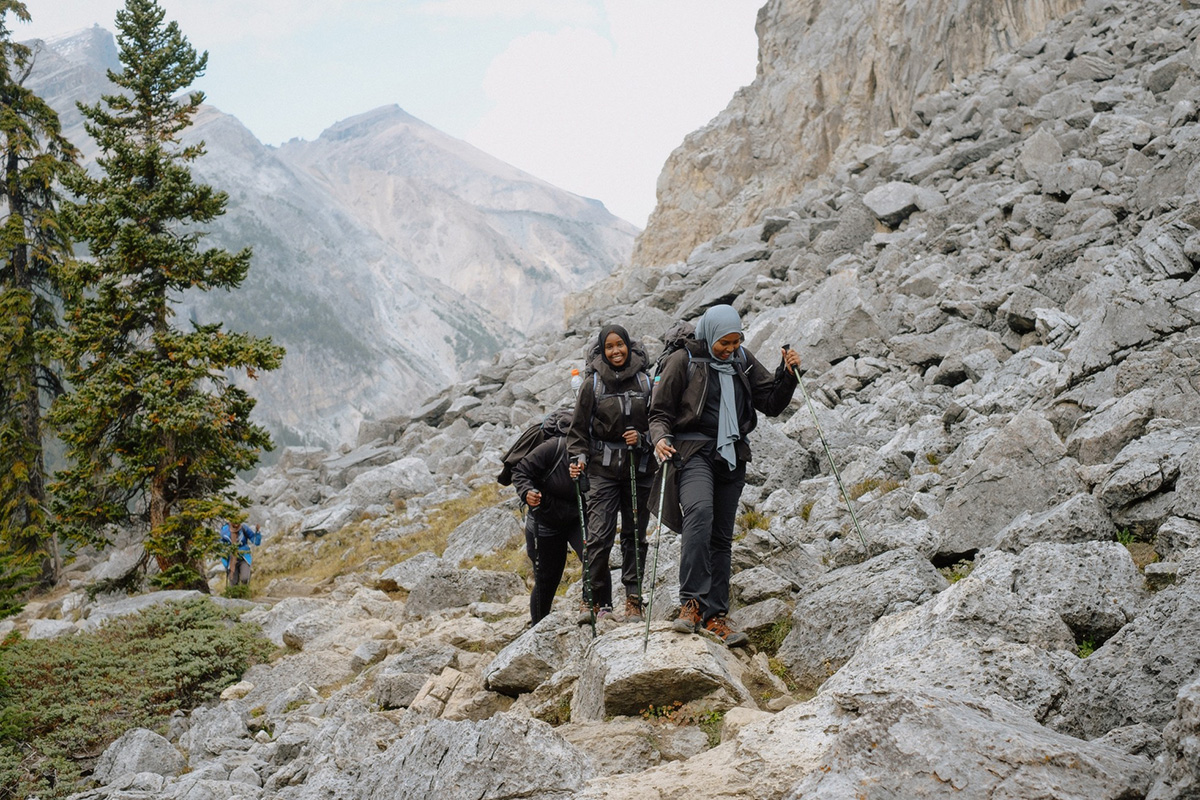 *PAST EVENT* (BC) Intro to Backpacking Session
This event is supported by Parks Canada and Arc'teryx.
Registration is now open to all BIPoC and allies! Thank you!
Taryn Eyton from Happiest Outdoors will be leading this session. She runs the adventure travel website, Happiest Outdoors.
Where and When
This event will be held indoors, after hours at the Arc'teryx Burrard store from 7:30pm (doors open at 7:15pm)and will end by 9pm. Seating will be available.
Taking public transit to this event is a good idea as parking is limited and costly in this area. It is about a 5-10 minute walk from the Burrard Skytrain Station.
Who is this Workshop For
This event is for all BIPoC and allies folks that are looking to learn more about backpacking. This session is open to all experience levels since both beginners and experienced folks can learn more about backpacking.
What to Bring
This event will be indoors. You will need to wear a mask at all times. Seating will be provided and Taryn will be talking as well as sharing slides/information via a projector.
IMPORTANT:
With the increased spread of Omicron and in accordance with Provincial Health orders, all participants must be double vaccinated and show proof of vaccination in order to participate in our events so we can do our part to keep everyone as safe as possible and allow us to continue to hold events.
Participants must also wear mask when indoors, at all times and outdoors when we cannot stay 6 ft or more a part.
If you are feeling any flu-like symptoms before the event, please stay home.
You Will Learn About
Backpacking gear for beginners: What gear do you need and what should you look for when shopping

Backpacking fitness for beginners: How to get in shape for backpacking

Backpacking skills for beginners: A run-down on key skills like navigation, bear safety, going to the bathroom, and more

How to plan a backpacking trip: Everything you need to do before you hit the trail

Step-by-step beginner backpacking plan: Go from day hiker to backpacker in 5 steps
——————-
Photo & Video Release Consent:
By purchasing a ticket you grant permission for Colour the Trails and sponsors to use any portion of the photos or videos from this event that have been taken by Colour the Trails videographers and photographers for the purpose of sharing experiences with the community and encouraging future participation in events which can include but is not limited to, print or digital versions, social media and websites without any more compensation or recognition given. Colour the Trails will not use the photographs in a manner that would exploit or cause malicious representation toward you.
Please contact [email protected] BEFORE the event if you do not want to be photographed or on video during an event.
March 10, 2022
Doors open 7:15pm, 730-9pm
Arc'teryx Burrard
813 Burrard St
Vancouver, BC V6Z 1X8
Become a member and join us on our next adventure.
Learn More