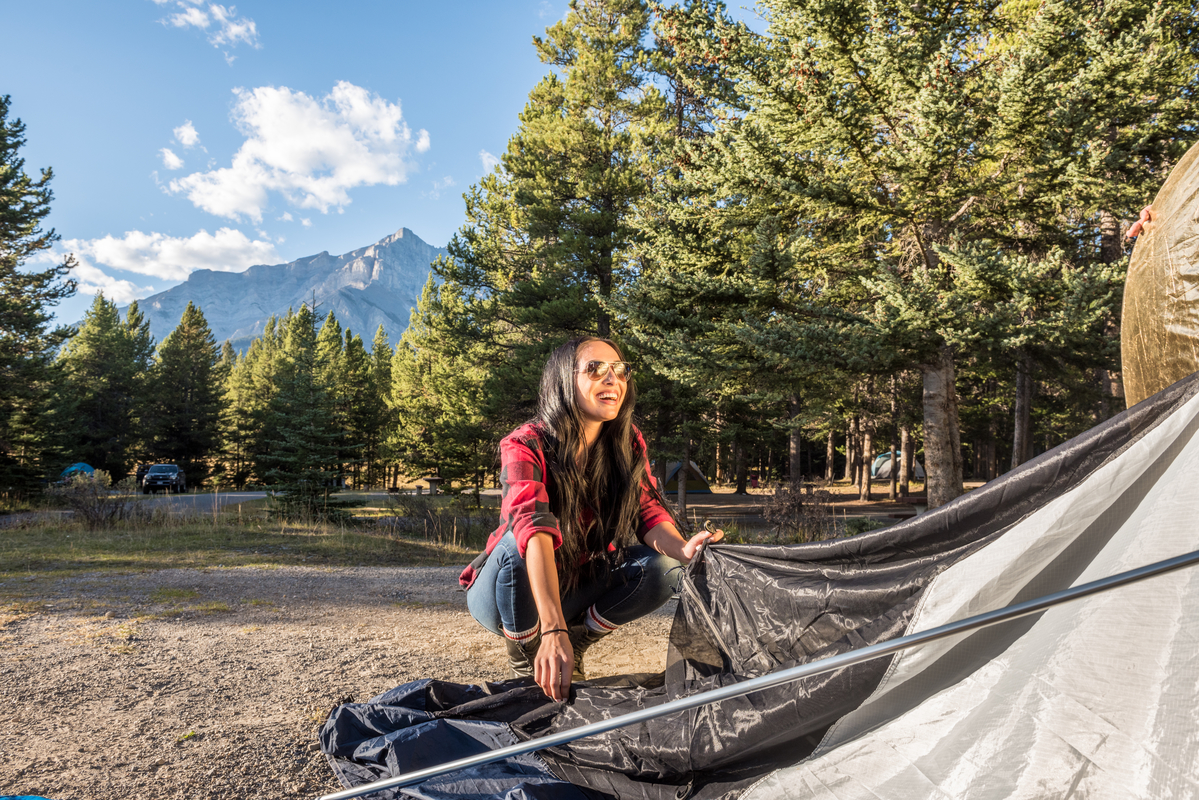 *PAST EVENT* (BC) Learn-to-Camp Overnight Event
We love our allies, but due to limited space, this event is for BIPoC and biracial individuals and families only. Parents of biracial and BIPOC children are welcome to attend with their family (don't need to be BIPOC).
This event is in collaboration with Parks Canada.
We have an exciting overnight event for those of you who are looking to try camping in a safe, fun and supportive environment! This includes the opportunity to learn more about camp cooking and discover the joys of a real camping experience with the CTT community, your family or group!
We know that there is a lot of gear required for camping, so for this event Parks Canada will provide the following items:
Tent
Sleeping pad
Two-burner stove and propane
2 dish washing containers
Sponge and rubber gloves
Lighter
S'mores ingredients
Multi-purpose soap
You'll need to bring a sleeping bag, pillow, appropriate apparel depending on the weather, meals (we'll provide some recipe ideas), cutlery, plates, bowls, mugs, cooking pot/pan and utensils (if needed for your meals), garbage bags, paper towels, drying towel. Additional items that you need to bring will be sent out after registration.
The following items are not permitted at the Learn-to Camp event:
Alcohol and cannabis
Pets
Drones
Firearms or other weapons
Illegal drugs.
This overnight camping event will take place at SMONEĆTEN campground on Vancouver Island. You'll need to take the ferry from Tsawwassen Terminal to Swartz Bay. This campsite is accessible by car, bus, or by bike from Swartz Bay. Carpooling can also be arranged via our Private Facebook Page and we will also have a shuttle option (additional cost) that can pick folks up from Swartz Bay in Saanich and bring you to the campground.
Event Start: 12pm on Saturday, July 23, 2022 at SMONEĆTEN campground
Event End: ~10am on Sunday, July 24, 2022 at SMONEĆTEN campground
Cost: $142.75/tent (up to 6 people) – this does not include cost of transportation to and from the campground.
For individuals or 2 people joining this event, we will have a separate price and you'd use a smaller tent – TBC
Due to COVID-19, we will not be pairing folks up together to share tents unless you've indicated you will be sharing a tent with friends/family at the time of application.
*Note: Children under 18 years of age must be accompanied by a parent or guardian at this event.
Please fill out this form if you are interested in participating in the event as an individual or as a group/family by Tuesday, July 5 at 6PM PST. One point of contact can apply for a group but you'll need to include any allergies and if there are any accessibility accommodations that will help.
As spots are limited, please make sure that you can attend this event and make sure that anyone else in your group (if applicable) is also able to attend. There will be no refunds for cancellations/changes made after Friday, July 8 at 6pm PST due to the complexity of logistics for this event.
We'll be in touch via email if you are eligible for a spot in the event. Please do not contact us to ask if there's a spot. If you are selected, you'll hear from us by Thursday, July 7th at the latest. You'll have a limited time to register for the event so please check your email (and spam, just in case) regularly.
Thank you!
Applications will close on Tuesday, July 5 at 6PM PST.
July 23, 2022
12pm
SMONECTEN Campground
10740 McDonald Park Rd
North Saanich, BC
Become a member and join us on our next adventure.
Learn More