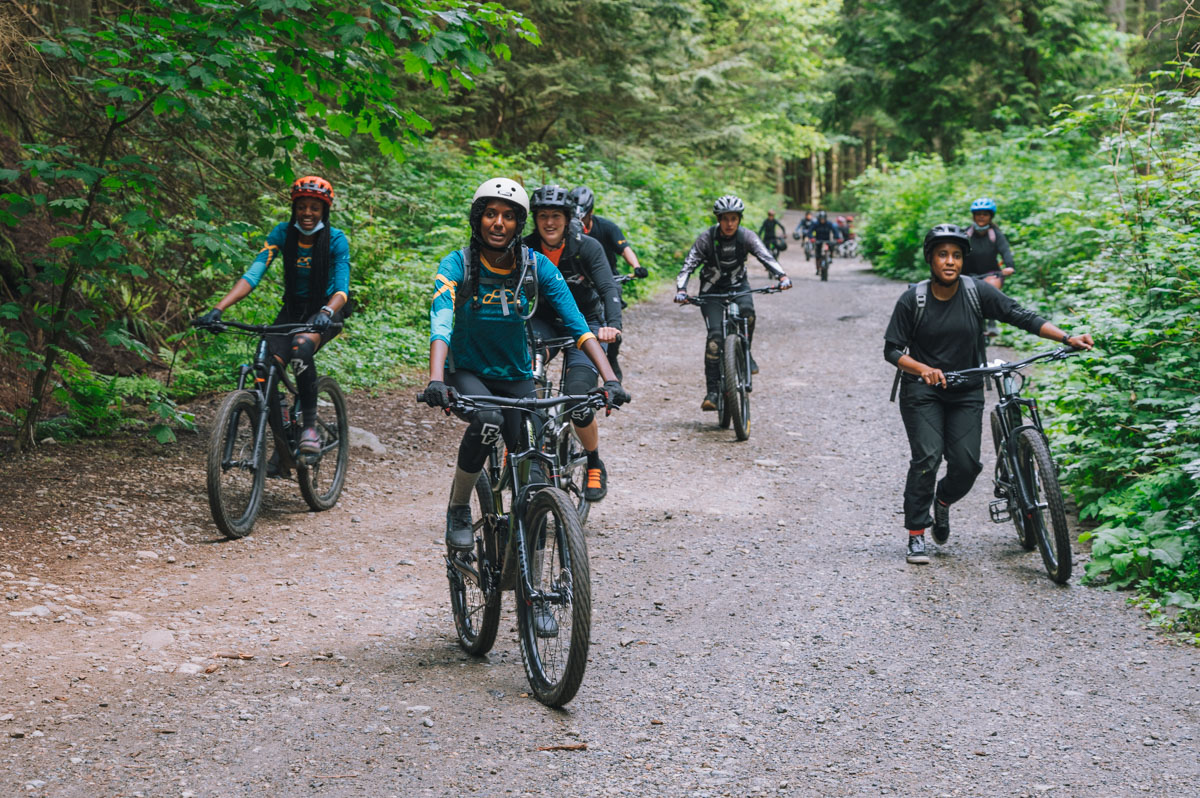 *PAST EVENT* (BC) MENTEE Application – MTB Mentorship Program
Community starts with an invitation. We invite you to our community!
Colour the Trails Year-round Mountain Biking Mentorship Program aims at supporting Black, Indigenous and Racialized folks to become confident mountain bike riders realizing their full potential.
We are currently only running the program in Vancouver, BC, Canada. This is the application for mentees. We will release the application form for mentors mid to end of June!
​Our goal is simple, yet needed. We advocate for inclusive representation in outdoor spaces, working with brand partners, businesses, and organizations to break barriers and create accessibility. Please note that while we do our best to make MTB more accessible, there will be a fees associated with the program but significantly lower than the value you're receiving.
All mentees will receive basic protective gear (elbow pads, knee pads and helmet) and shorts and a jersey at the start of the program. We subsidize MTB clinics and bike rentals thanks to the generosity and partnership with Essential Cycles and Ozmosis Training. There'll also be discounted opportunities to ride in local bike parks!
Commitment Level: This program spans 9-12 months, starting in August (paired with mentor in August) and will help you get comfortable on the trails. You will need to be able to ride at least 2-3 times a month (1-2 times with your mentor) to help you practice and improve your skills throughout the program and help to make this a meaningful program for both you and your mentor! There is a lot of work that goes into the program and we'd like to make sure mentees are committed to the full program to get the most benefit from it.
Please note: There are limited spots for this program so it's important that those that are selected can commit to the program based on the above commitment level. If we won't be able to have you join this time, the MTB community around Metro Vancouver is very supportive and we encourage you to reach out to friends and explore the trails.
This application will close when have 30 applicants or on July 4, whichever comes first.
Become a member and join us on our next adventure.
Learn More