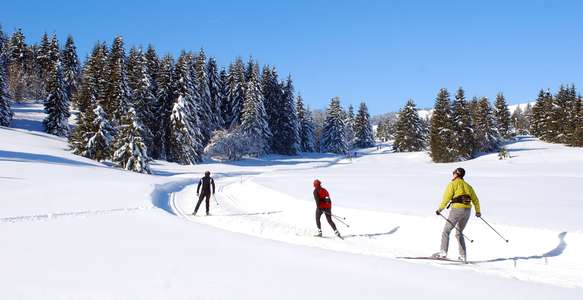 *PAST* (AB) Beginner Cross-Country Ski Lessons
Spend the day learning beginner cross-country ski techniques on the beautiful trails in Kananaskis.
About this Event
This 5 hour lesson, offered through the U of C outdoor center, will cover striding, gliding and turning on easy terrain. Skill-building activities and plenty of practice will help you become comfortable moving on skis.
We ask our allies to allow BIPOC members to register for this event. Thank you!
If you require a ride to the event location please email [email protected]
Cost: $70 per person
Included: instructor and cost of ski gear
Not included: parking fee in PLPP
PARKING: They are now charging for parking to help cover grooming costs. Parking costs are $10 at a time or $50 for a season pass. These can be purchased ahead of time, at certain retail stores and on-site. You can purchase your parking pass online and see all the details here: https://www.kananaskisgrooming.ca/

Withdrawal / Transfer Policy
Withdrawal 5 days prior to the start date is subject to a $50 fee. No refund on or after this date.
For more details: Outdoor Centre Booking, Cancellation, Withdrawal and Transfer Policy
Prerequisites
No experience necessary!
This program is designed for adults but teens (13-17) accompanied by their parent(s) are more than welcome.
Once you register we will send you an email requesting your shoe size, height and a link to sign the online waiver in order to participate.
5 days in advance the outdoor center will confirm the program with the weather/snow condition and location.
Become a member and join us on our next adventure.
Learn More