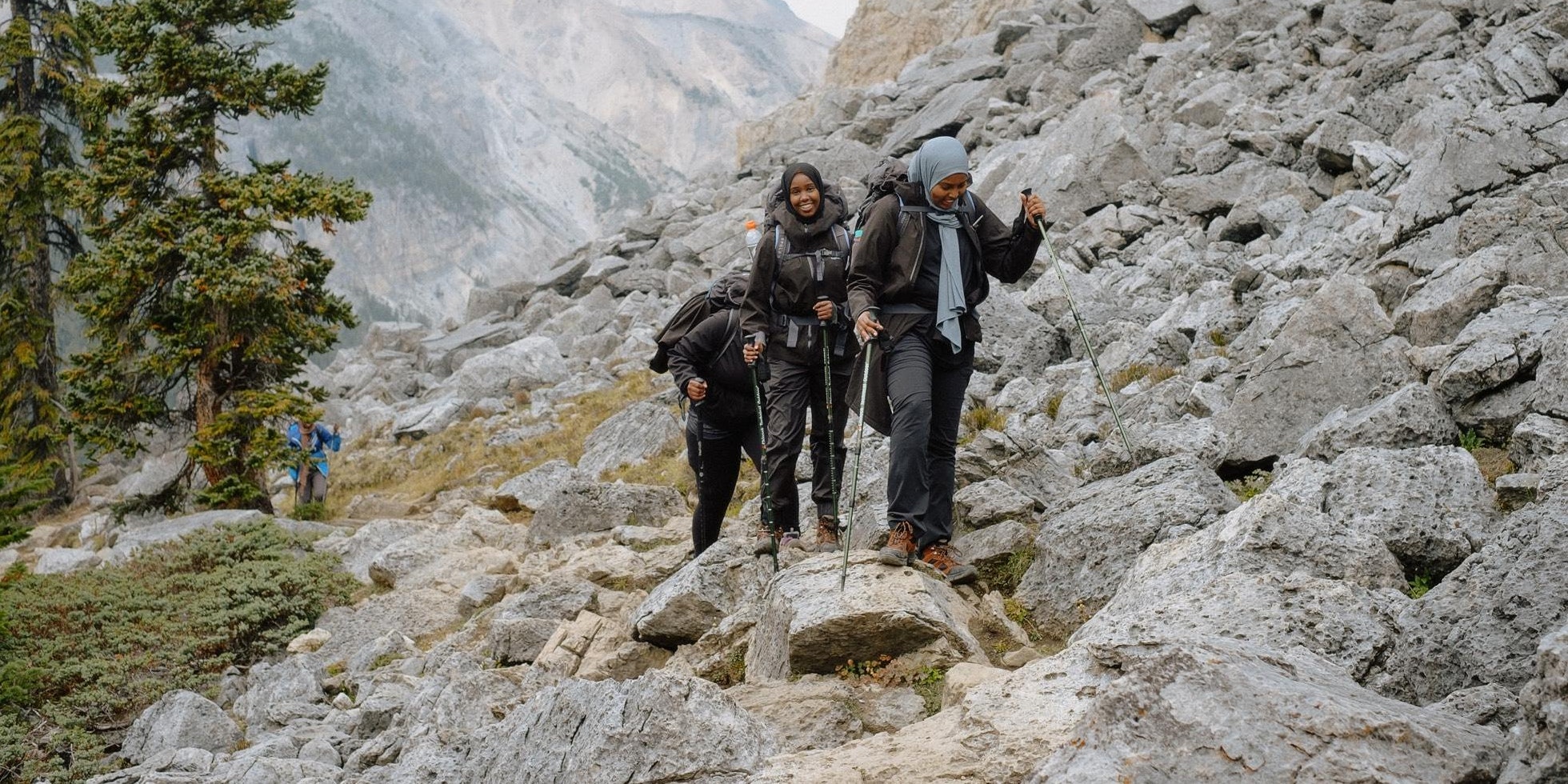 *PAST EVENT* (ON) Backcountry Camping Workshop
Registration is open to all BIPoC and allies! Thank you!
This event is run in partnership with Arc'teryx. Aaron and Alex Savatti from Trip Shed will be leading this session. They run the outdoor adventure company Trip Shed.
Where and When
This event will be held at the Arc'teryx Yorkdale store from 10 am (doors open at 9:45am) and will end by 11:30am. Seating will be available.
Yorkdale Mall is accessible both by public transit and by car as parking is free and easily available.
Who is this Workshop For
We will be setting up a mini-campground in store to host an interactive and informative session about camping in the backcountry.
This event is for all BIPoC and allies that are looking to engage in conversation around Backcountry camping, both in the context of hike-in and paddle-in trips. This session is open to all experience levels: we hope to build community amongst beginners and experienced folks alike as we learn more about backcountry camping together.
What to Bring
This event will be indoors. A light brunch (coffee, pastries), will be provided. You will need to wear a mask at all times. Seating will be provided.
You Will Learn About
Backpacking gear for beginners: What gear do you need and what should you look for when shopping

Backpacking skills for beginners: A run-down on key skills like navigation, bear safety, going to the bathroom, and more

How to plan a backpacking trip: Everything you need to do before you hit the trail

Set up and tear down of a backcountry campsite
——————-
IMPORTANT:
Covid-19 Policy:
If you are feeling any flu-like symptoms or symptoms associated to COVID-19, have had COVID-19 in the past 14 days, have been identified by Public Health as a close contact of someone with Covid-19 or have been told to isolate by Public Health before the event, please let us know and stay home.
Cancellation Policy:
If you need to cancel, please let us know as soon as possible so that we can make your ticket available to another participant and refund the cost of your ticket. Cancellations within 1 day of the event will not be refunded.
LGBTQIA2S+ Inclusion
Colour the Trails is committed to creating a welcoming space for LGBTQIA2S+ individuals. Organizers and participants will introduce ourselves using our preferred pronouns at the start of each event (when comfortable) to ensure participants are all feeling welcome and seen. Please ensure that you use other participants' specified pronouns. We will have a 2 warning policy for any disrespect of participants' gender identityor sexuality. Thank you in advance for making CTT a welcoming community!
Photo & Video Release Consent:
By purchasing a ticket you grant permission for Colour the Trails and sponsors to use any portion of the photos or videos from this event that have been taken by Colour the Trails videographers and photographers for the purpose of sharing experiences with the community and encouraging future participation in events which can include but is not limited to, print or digital versions, social media and websites without any more compensation or recognition given. Colour the Trails will not use the photographs in a manner that would exploit or cause malicious representation toward you.
Please contact [email protected] BEFORE the event if you do not want to be photographed or on video during an event.
Become a member and join us on our next adventure.
Learn More