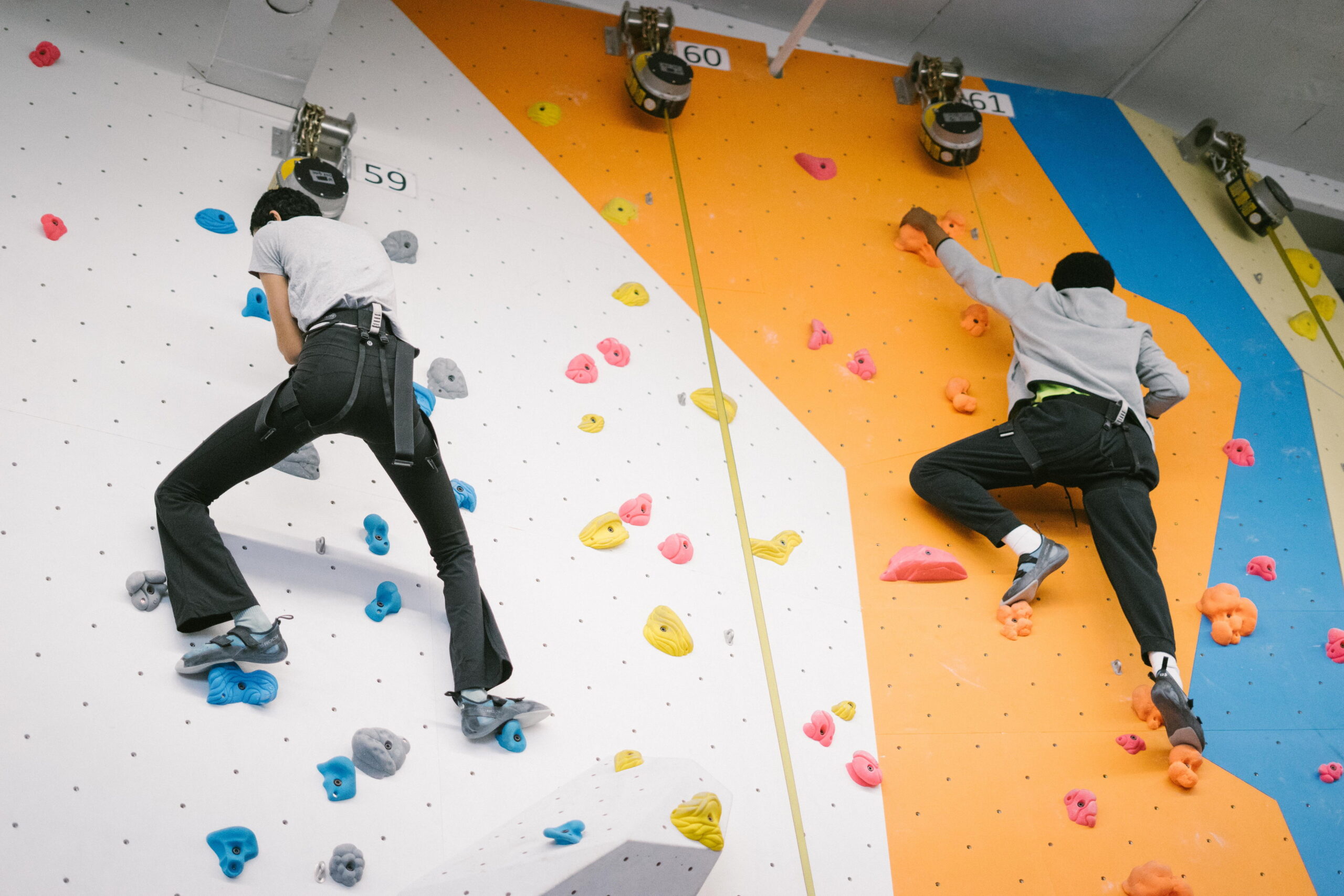 *PAST EVENT* (ON) Community Climb Night – Mar 26
We ask our allies to allow BIPoC individuals only to register for this event. Thank you!
This event is now open to BIPOC of all skill levels, including those who went to our last session!
Colour the Trails in partnership with Hub Climbing is running a 90 minute climbing session for BIPOC aged 18+. Come try your hand at auto-belaying or bouldering at the Mississauga location.
Itinerary:
45 minute Orientation
90 minute supervised climbing with an instructor
Option to continue climbing – unsupervised.
Experience Level – No experience required.
Shoes, harness, and liquid chalk rental included.
Important:
LGBTQIA2S+ Inclusion:
Colour the Trails is committed to creating a welcoming space for LGBTQIA2S+ individuals. Participants and organizers will introduce ourselves using our preferred pronouns at the start of each event to ensure participants are all feeling welcome and seen. We will have a 2 warning policy for any disrespect of participants' gender identities or sexualities. Thank you in advance for making CTT a welcoming community!
Waiver:
Complete online Waiver and Facility orientation 1-2 days prior – Using name that matches government issued ID
COVID-19 Policy
All participants must be double vaccinated at least 14 days prior and show proof of vaccination along with government issued Photo ID in order to participate in our events so we can do our part to keep everyone as safe as possible and allow us to continue to hold events.
Participants must also wear mask when indoors, at all times and outdoors when we cannot stay 6 ft or more apart. 3 Warnings will be given before a participant is asked to leave if they are not wearing their mask properly.
If you are feeling any flu-like symptoms before the event, please stay home.
Photo & Video Release Consent:
By purchasing a ticket you grant permission for Colour the Trails and sponsors to use any portion of the photos or videos from this event that have been taken by Colour the Trails videographers and photographers for the purpose of sharing experiences with the community and encouraging future participation in events which can include but is not limited to, print or digital versions, social media and websites without any more compensation or recognition given. Colour the Trails will not use the photographs in a manner that would exploit or cause malicious representation toward you.
Please contact [email protected] BEFORE the event if you do not want to be photographed or on video during an event.
Become a member and join us on our next adventure.
Learn More