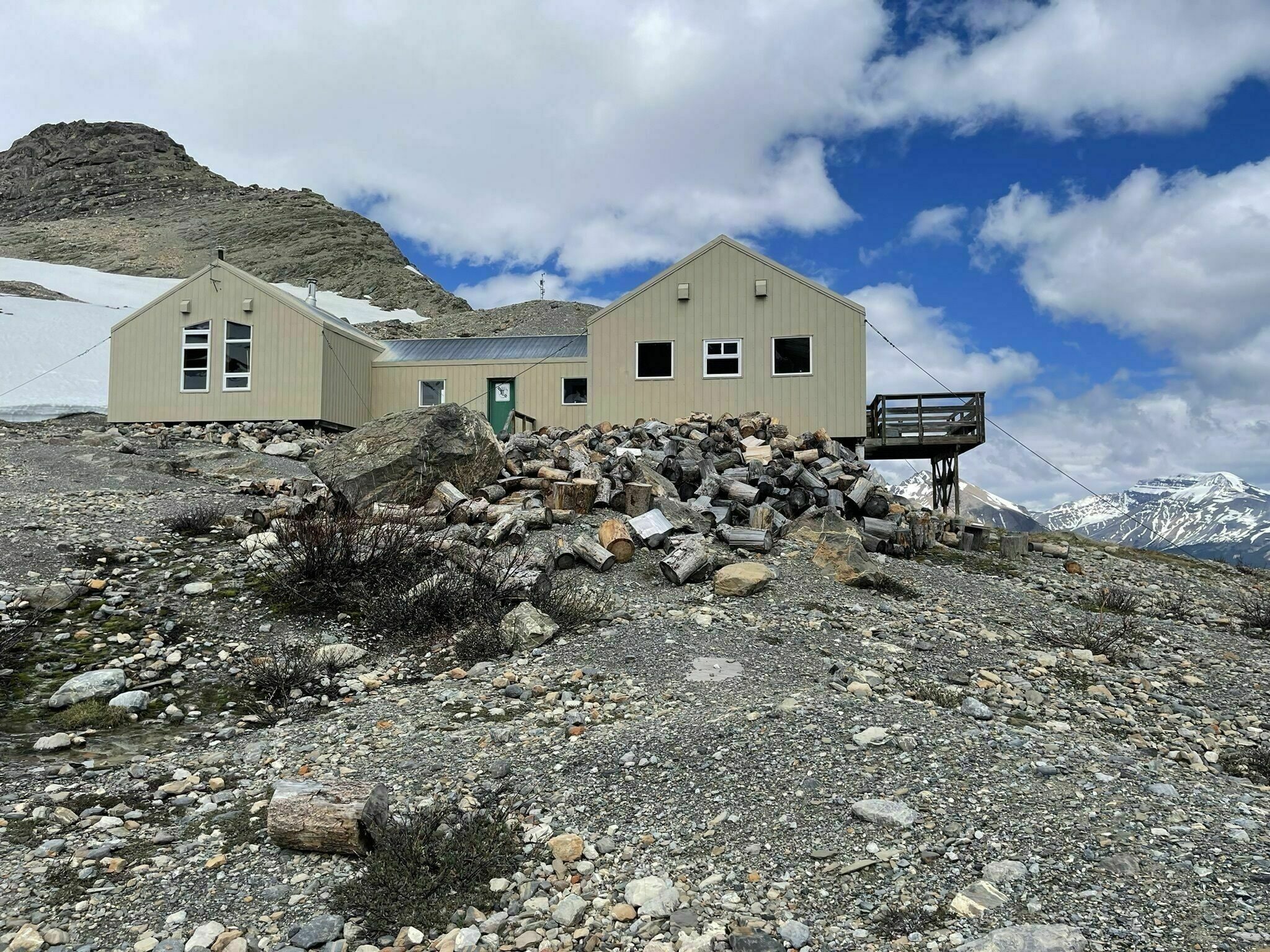 *PAST EVENT* (Alberta and BC) Weekend at Bow Hut
BIPOC of Alberta and BC, let's connect! While the hut is on the Alberta side, BC folks can totally join too!
We would like to once again extend our time spent together. With the help of the Alpine Club of Canada (ACC) we will close off our summer by spending the weekend of Aug 27-29 at the Bow Hut . The hut itself is bright, spacious, and fantastically scenic.
We ask our allies to allow BIPOC members only to register for this event. Thank you! We love our allies, friends, and partners, but we have very limited spots and want to give BIPOC the opportunity to experience this.
We will have a bus that can pick up people in both Edmonton and Calgary. Meeting location will be sent to participants closer to the date.
This event has very limited spots so please register ASAP.
Aug 18th: 7:00pm pre-trip online meeting with ACC volunteers
Aug 27th:
6 am – Bus picks up Edmonton participants
9 am- Bus picks up Calgary participants
(Participants have the option to drive there as well. Bus capacity is limited and will be first come first serve)
12pm- Start the hike up to Bow Hut
As per All Trails
Distance: 15.8 KM (Round trip)
Elevation: 714 m
Difficulty: Moderate
Time: 4-6hrs
Aug 28th:
Spend the day hiking around the Bow Hut: Onion peak, and Bow falls.
Relax and enjoy the scene from the Hut.
Aug 29th: Wake up, have breakfast, clean up and head back down. Should be done by 1 pm.
Staying in a backcountry hut is a shared, rustic experience. Sleeping, kitchen and living areas are communal, and foam mattresses, cooking and eating utensils are provided. Guests area expected to bring their own sleeping bags, food and personal items.
Guests must provide their own food for the weekend: 2xBreakfast, 3xlunch, 2x dinner and snacks.
Sleeping bag, hiking backpack (35-45 L), hiking boots can be made available if you do not have your own. A detailed list of what to bring will be provided. Please do not let transportation and gear be your barriers, we will try our best to assist in any way possible to make the trip happen. Email [email protected] with any questions.
Please do not buy multiple tickets or share the link during members only access, as we would love to provide a fair opportunity to all community members.
Commitment is essential to keep the event fun and accessible, if you cannot make it, please give a 48-hour notice so that your spot can be given to another person who may want to join. Last-minute cancellation is a lost spot for someone else 🙁
This event will take place on the traditional territories of the Blackfoot Confederacy (Siksika, Kainai, Piikani), the Tsuut'ina, and Kyunaxa Nations.
August 27, 2021

Location
Bow Hut
Become a member and join us on our next adventure.
Learn More