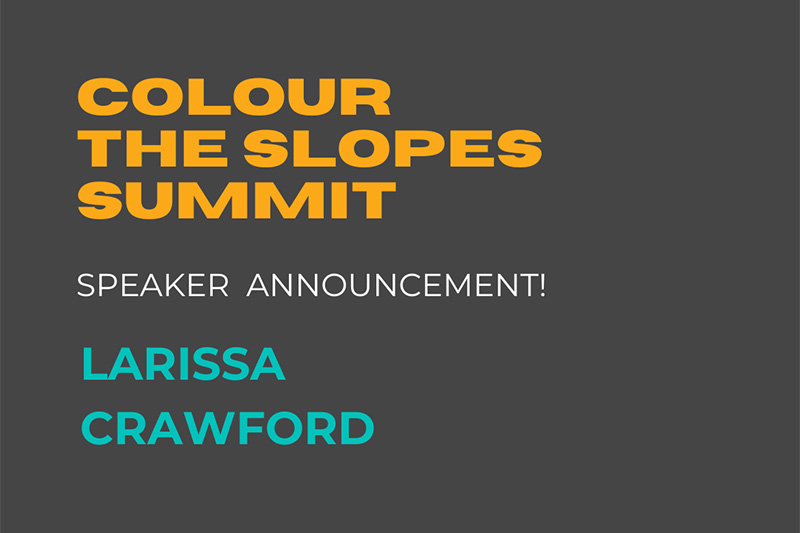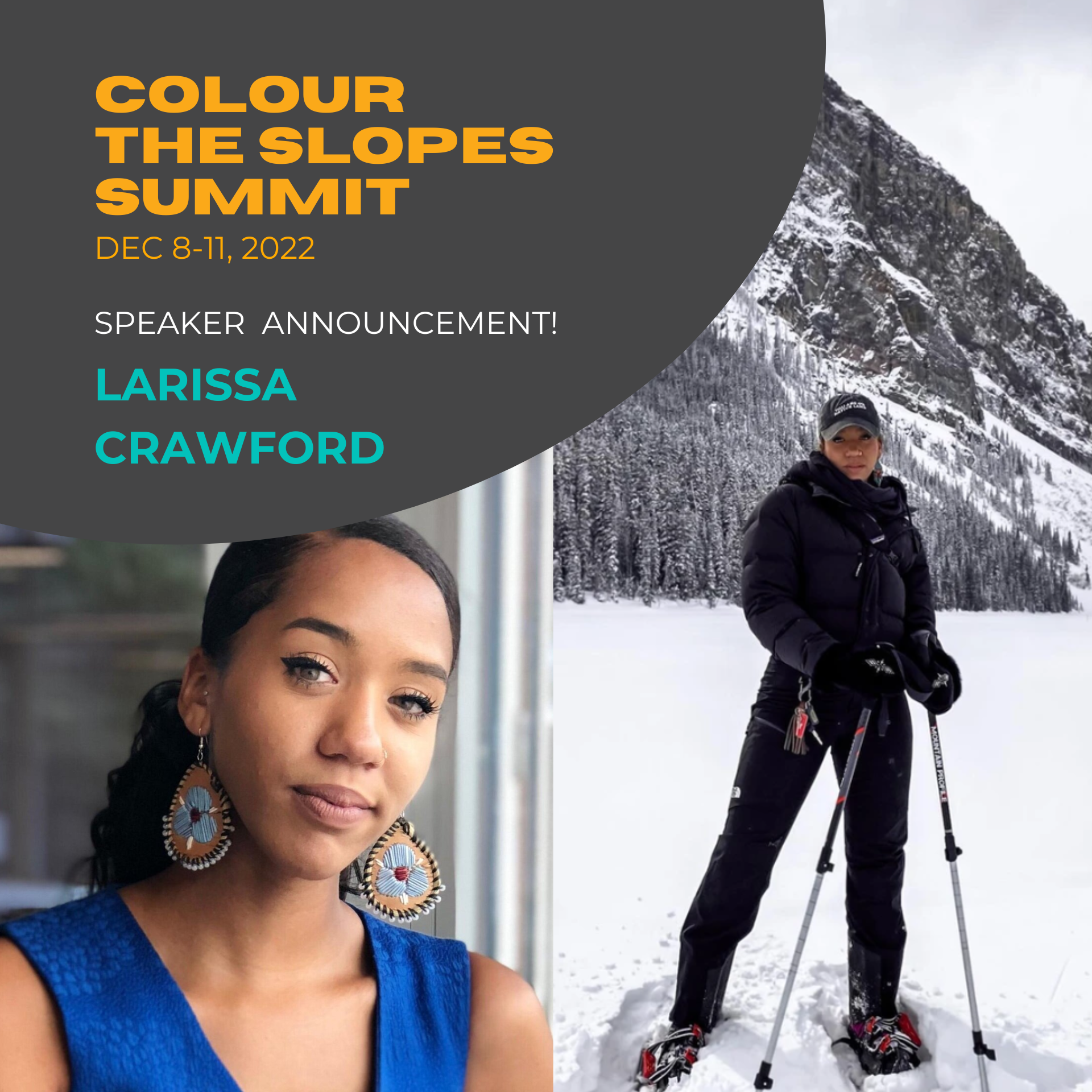 Colour the Trails is pleased to announce that Larissa Crawford (@larissa_speaks) will be joining us as a special guest and speaker at the Colour the Slopes Summit!
Larissa Crawford proudly passes on Métis and Jamaican ancestry to her daughter, Zyra, and is a published Indigenous and anti-racism researcher and policy advisor. Larissa is the Founder of Future Ancestors Services, a youth-led professional services social enterprise that operates at the intersection of climate and racial justice.
In 2022 Larissa was honoured in Complex Canada's 20 Canadians Who Will Shape the Next 20 Years of the Culture, and in 2020-21: in Women of Influence's Top 25 list; in Refinery Canada's 29 Powerhouses; as York University's Top 30 Under 30 Alumni; in HuffPost's 26 Indigenous Influencers to Follow; and with the Pollution Probe Equity in Sustainability Award. 
We are incredibly excited to hear Larissa speak! Join us from December 8-11, 2022 in Revelstoke to share this experience.
Register now at https://colourthetrails.com/colour-the-slopes-summit-2022/