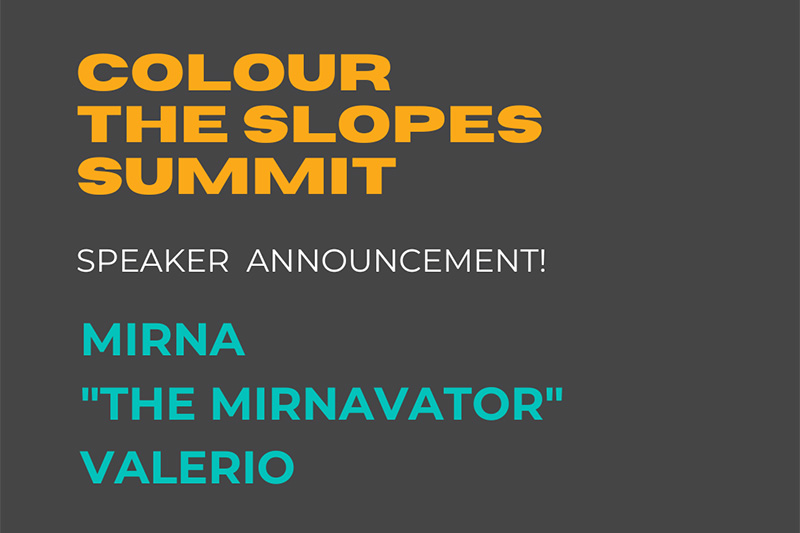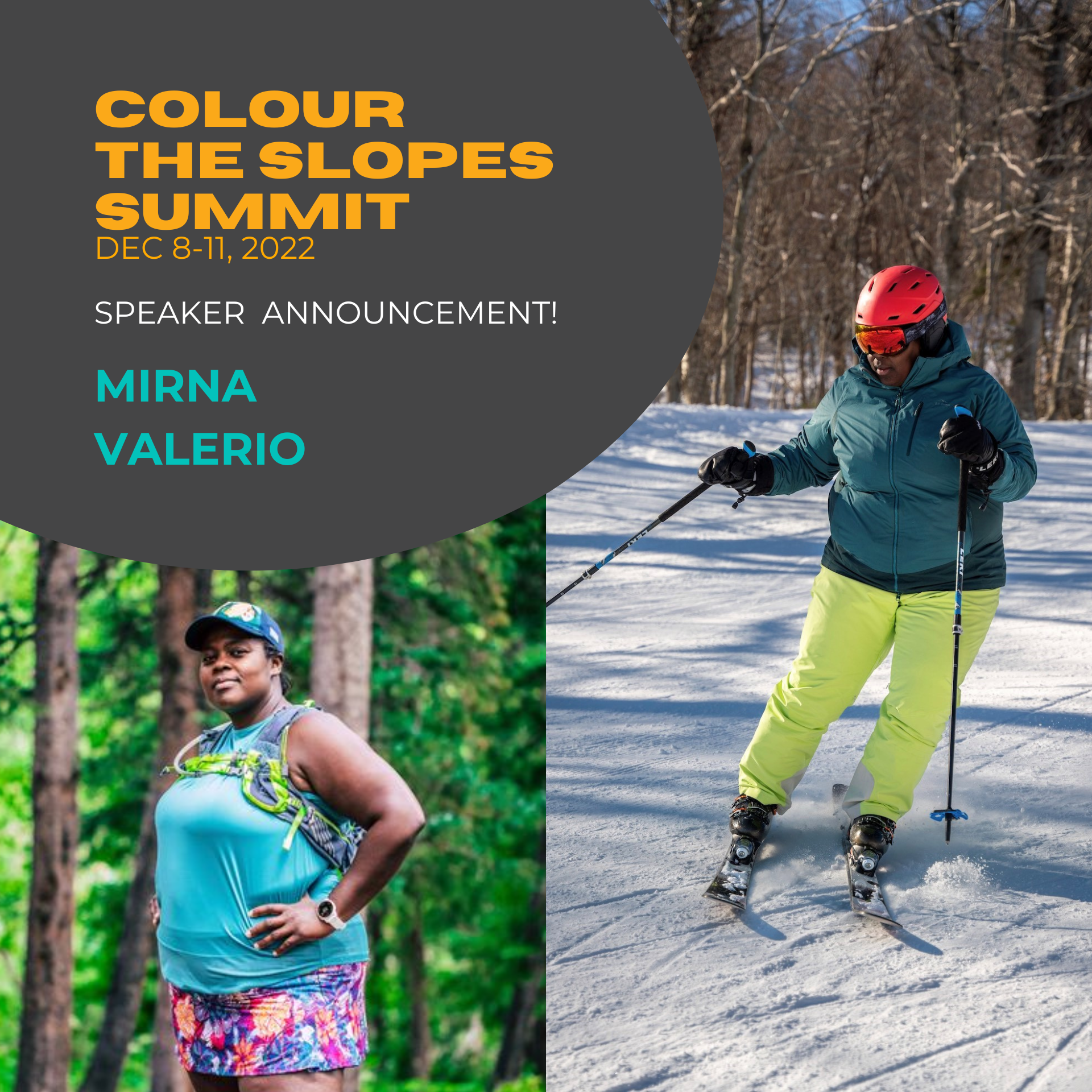 Colour the Trails is stoked to announce that Mirna @themirnavator Valerio will be joining us for the Colour the Slopes Summit!
Mirna Valerio is a native of Brooklyn, NY, a former educator and cross-country coach, ultramarathoner, cyclist and newish skier, DEI practitioner, and author of the memoir, A Beautiful Work in Progress. 
Mirna began running in high school, recommitted to the sport after a health scare in 2008 and started her blog Fatgirlrunning—about her experiences as a larger woman in a world of thinner endurance athletes— while training for her first marathon. Mirna's athletic story has been featured in the WSJ, Runner's World, on NBC Nightly News, CNN, and in the viral REI-produced documentary short, The Mirnavator. Her writing has been featured in Women's Running Magazine, Self Magazine Online, Outside Online, and Runner's World Magazine. In 2018 she was chosen as a National Geographic Adventurer of the Year, and in early 2020 appeared on the Kelly Clarkson Show and Access Daily, and most recently was featured on the Today Show. Her partners include LLBean, Lululemon, Salsa Cycles, and InsideTracker.  She currently lives and trains in Vermont and is wholeheartedly enamored and obsessed with downhill skiing.
We are looking forward to hitting the slopes with Mirna and hearing her insights! Join us from December 8-11, 2022 in Revelstoke to share this experience.
Register now at https://colourthetrails.com/colour-the-slopes-summit-2022/